Dive into Distinctive Spaces: Crafting Identity through Aquatic Wonders
Scheels Sporting Goods stores redefine retail with a captivating twist, seamlessly blending commerce and wonder. Their distinctive identity emerges through the mesmerizing embrace of custom-built aquariums that greet visitors at every entrance. These aquatic havens, meticulously crafted by ICM, transcend the ordinary, infusing each location with a unique soul. Beyond shopping, patrons embark on an immersive journey, where passion for sports converges with the serene allure of aquatic ecosystems.
LOCATION:                        Aquarium Capacity:                
USA                              61,000 Liters
DIVISIONS UTILIZED:
Design & Engineering, Construction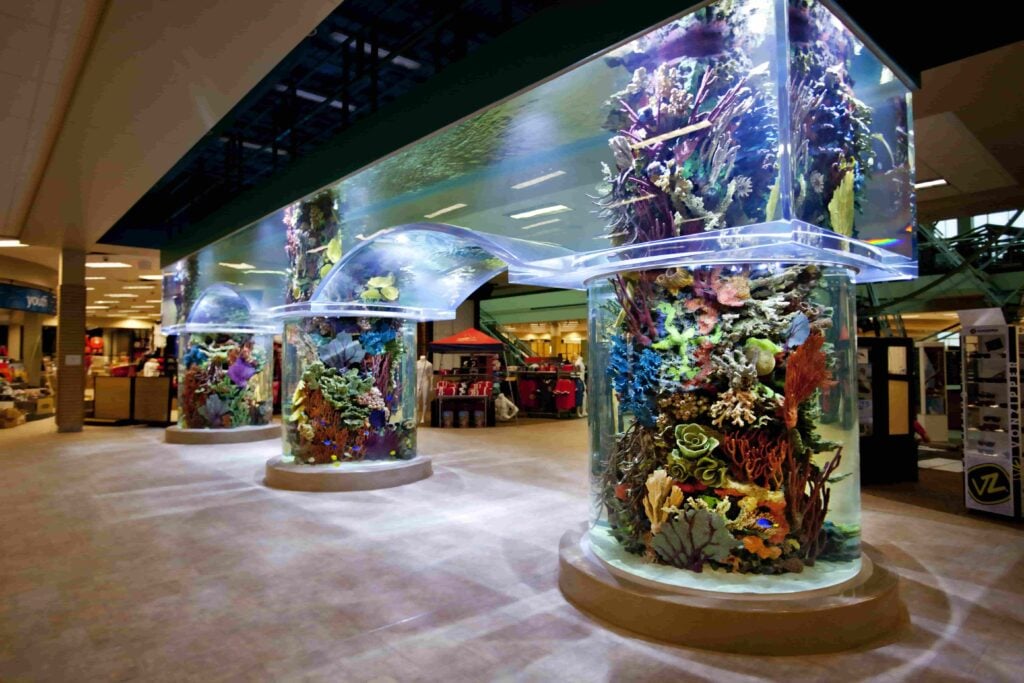 Envisioned across various US locations, Scheels transcends retail boundaries. These awe-inspiring 61,000-liter double-arched aquariums, supported by transparent pillars, are a testament to innovative design and engineering. Crafting an experience that lingers, Scheels beckons adventurers to explore and connect with the profound beauty of underwater worlds. As the boundary between commerce and enchantment dissolves, Scheels Sporting Goods stores redefine destination shopping, embracing individuality through aquatic marvels.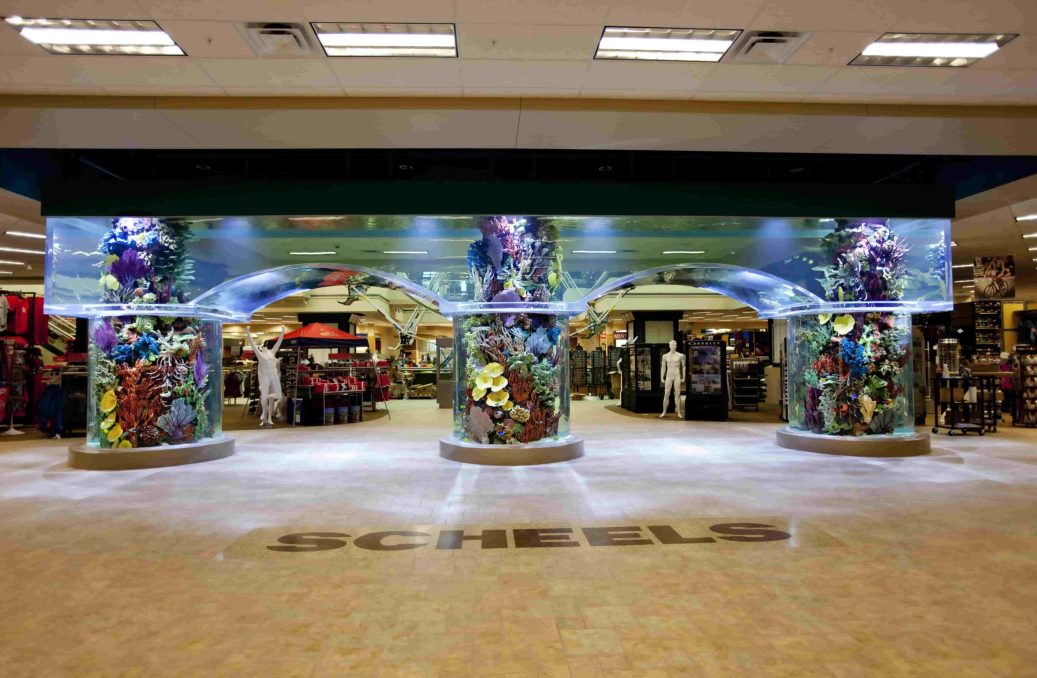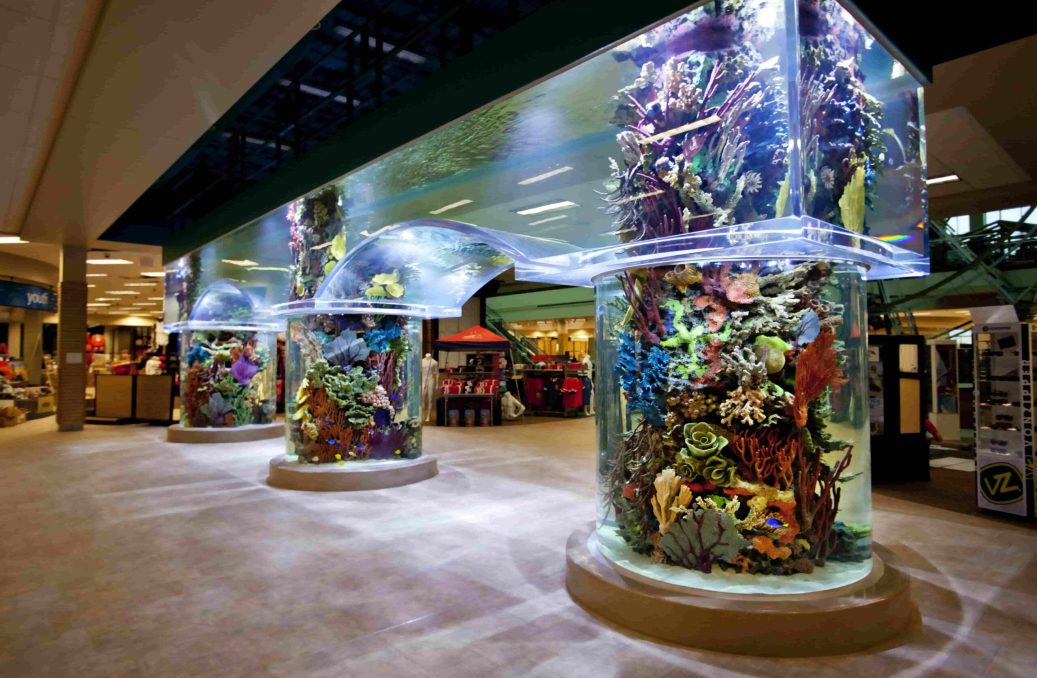 Last Public Aquarium Projects
Angkor Wildlife and Aquarium
Where Wildlife Roams Free: Embrace Nature's Beauty
Immerse in marine fascination, a journey through captivating seas
Sincere Sea Star Aquarium
Where Aquatic Beauty Embraces Hearts and Horizons
Explore the Depths of Aquatic Excellence with Us – Together, We'll Create Unforgettable Aquarium Experiences.