Burj Al Arab Aquarium Restaurant
Luxury dining elevated by oceanic wonders
Burj Al Arab Aquarium Restaurant
Located within the iconic Burj Al Arab hotel, Al Mahara Restaurant is an extraordinary dining experience immersed in aquatic wonders. Central to its charm is a captivating 265,000-liter aquarium, housing an impressive 13-meter-long and 7.5-meter-wide shark tank. Here, diners enjoy their meals in the company of majestic marine predators, mirroring the opulence of the hotel's design. This underwater masterpiece showcases ICM's artistry, flawlessly fusing luxury with the enchantment of the deep sea.
LOCATION:                         AREA:                
United Arab Emirates       265,000 Liters 
DIVISIONS UTILIZED:
Design & Engineering, Construction, Operations & Development
As diners savor gourmet cuisine, the Burj Al Arab Aquarium Restaurant immerses them in the serene beauty of the underwater world. The shark tank, a masterpiece of design and engineering, instills a sense of wonder and awe. This dining experience transcends the ordinary, offering a unique opportunity to connect with marine life while enjoying the epitome of luxury hospitality. It's a true testament to the harmonious blend of culinary excellence and oceanic marvels.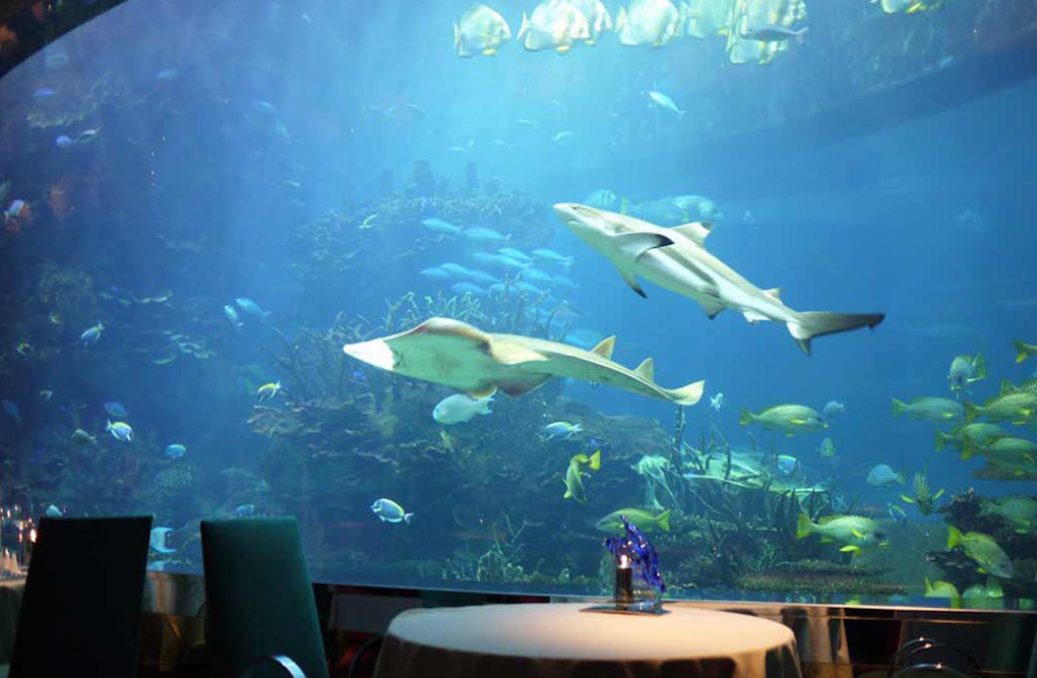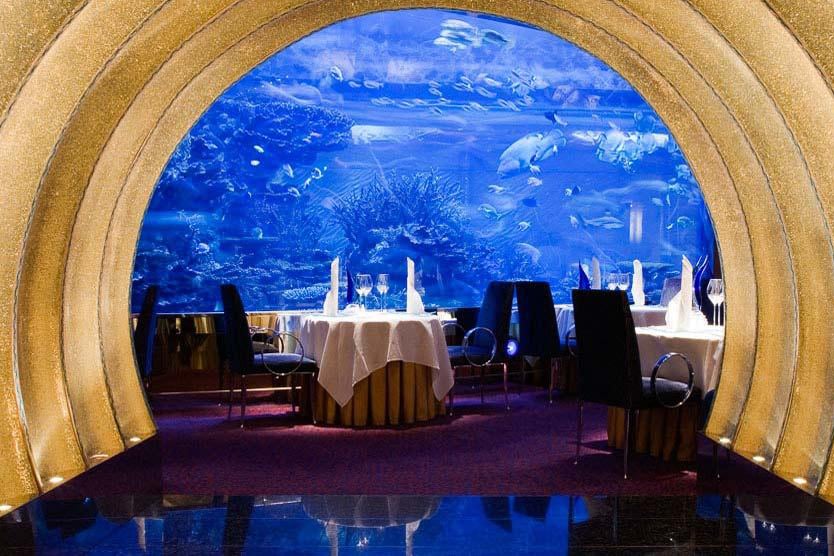 Lastest Public Aquarium Projects
Angkor Wildlife and Aquarium
Where Wildlife Roams Free: Embrace Nature's Beauty
Immerse in marine fascination, a journey through captivating seas
Sincere Sea Star Aquarium
Where Aquatic Beauty Embraces Hearts and Horizons
Explore the Depths of Aquatic Excellence with Us – Together, We'll Create Unforgettable Aquarium Experiences.