Lotte World Aquarium Hanoi
Dive into Distinctive Spaces: Crafting Identity through Aquatic Wonders
Lotte World Aquarium Hanoi
Lotte World Aquarium Hanoi brings a true element of wonder to Vietnam's capital city. The public aquarium houses over 50 exhibits, many of considerable scale and complexity. The aquarium visitor route travels through many different themed zones, creating an engaging narrative to help educate as visitors are entertained. These zones take guests from the tops of mountains, across the lands and to the depths of the seas. 
LOCATION: VOLUME:
Hanoi, Vietnam 4,000,000 L
DIVISIONS UTILIZED:
Design & Engineering, Construction & Planning, Operations & Development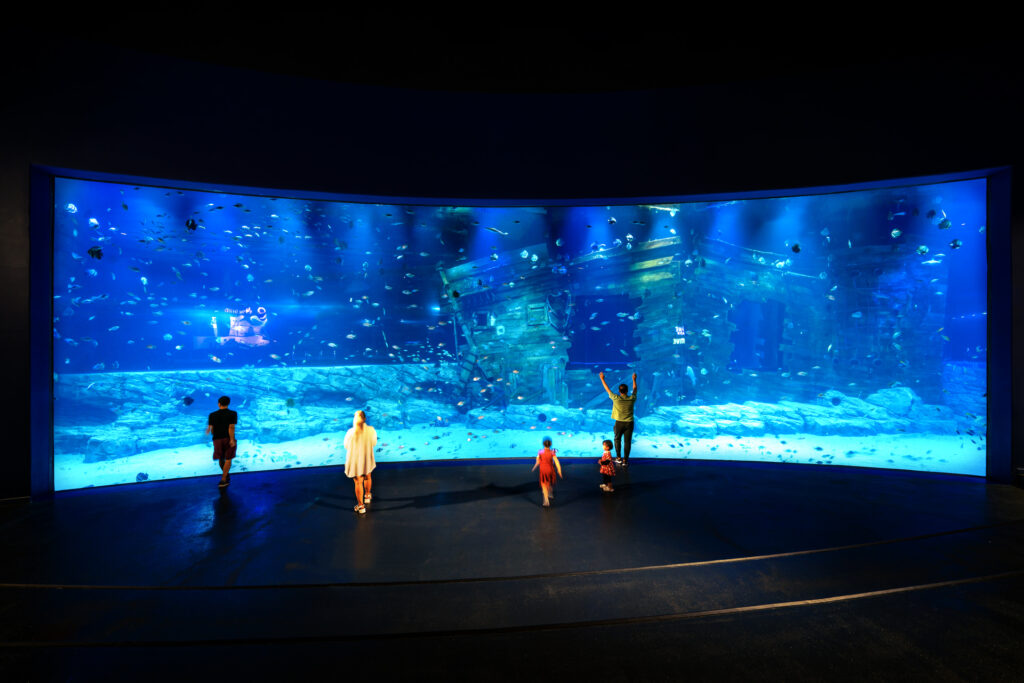 A 2,000,000 liter main saltwater tank serves as the heart of the aquarium with a spectacular 18x6m curved acrylic viewing window, plus demi tunnels and various other viewing windows. The second largest tank is dedicated to Mekong River creatures at a 570,000 L tank with a wide tunnel. Apart from this one all the rest of the tanks comprise special animals such as Otters, Penguins, or Sea Lions. The total floor area of the facility is 8,850 to 9,000 square meters with a central Food & Beverage Area being the heart of the project. This magnificent development at the Basement of the West Lake Lotte Mall is a project that will revitalize the whole northwest area of the city next to West Lake and Chiputra District.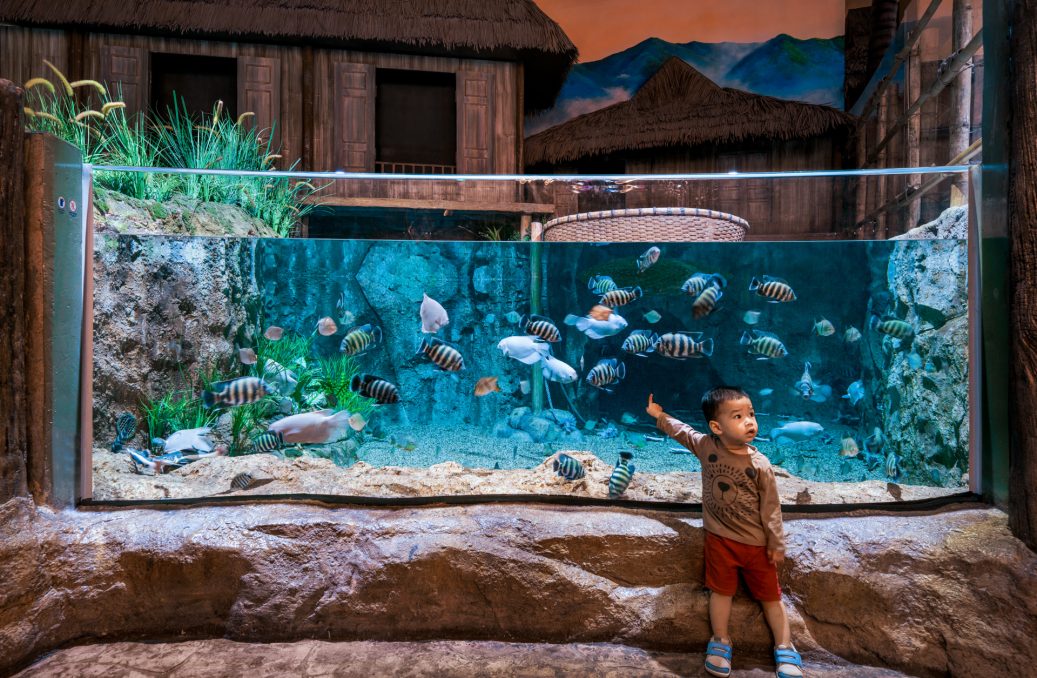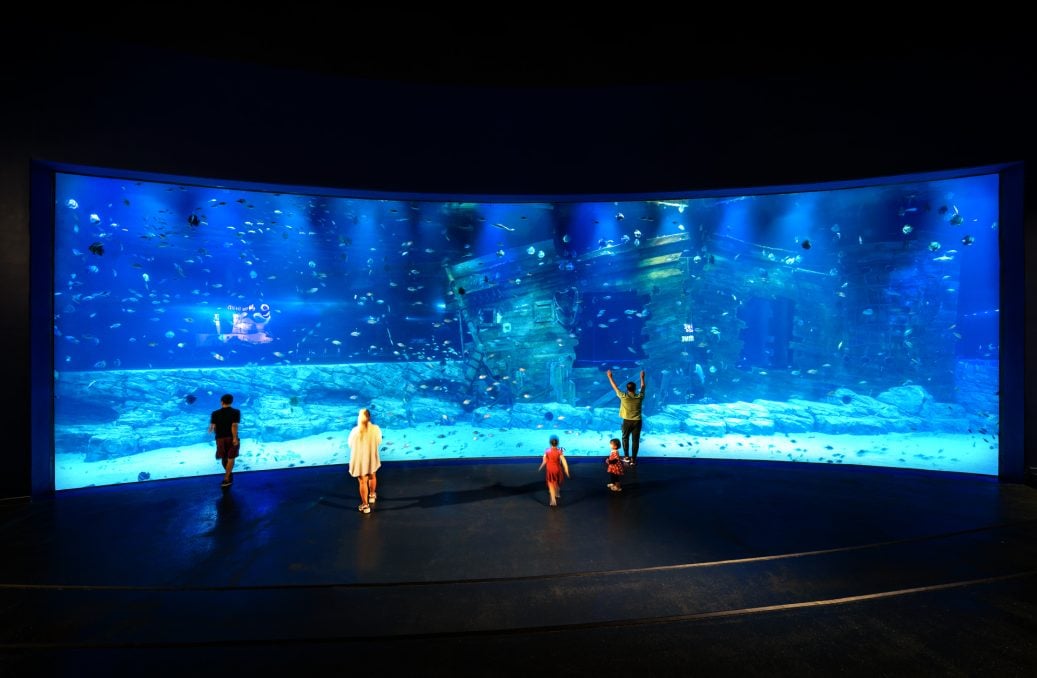 Last Public Aquarium Projects
Angkor Wildlife and Aquarium
Where Wildlife Roams Free: Embrace Nature's Beauty
Immerse in marine fascination, a journey through captivating seas
Sincere Sea Star Aquarium
Where Aquatic Beauty Embraces Hearts and Horizons
Explore the Depths of Aquatic Excellence with Us – Together, We'll Create Unforgettable Aquarium Experiences.