Diving into Elegance, Where Engineering Meets Aquatic Artistry.
Avia Park Aquarium Mall Moscow
Avia Park, nestled in Moscow, Russia, introduces a world where architecture and aquatic allure unite. Home to the world's tallest cylindrical aquarium, it presents an arresting sight of animated sculpture. Housing 2,500 fish specimens and an enchanting Red Sea reef, it transcends visual splendor. Yet, its engineering prowess shines, with 21 acrylic panels meticulously fused into a column of innovation.
LOCATION:                         AREA:                
Moscow, Russia             370,000 Liters
DIVISIONS UTILIZED:
Design & Engineering, Construction, Operations & Development
More than mere aesthetics, Avia Park's aquarium stands at 75 feet, bearing walls up to eight inches thick to withstand 98,000 gallons of salt water. Its 55 metric tons of acrylic symbolize both strength and vision. Divers exploring the depths acknowledge its extraordinary depths. Avia Park isn't just a mall; it's a testament to ingenuity, a beacon of artistry entwined with engineering, captivating Moscow and the world.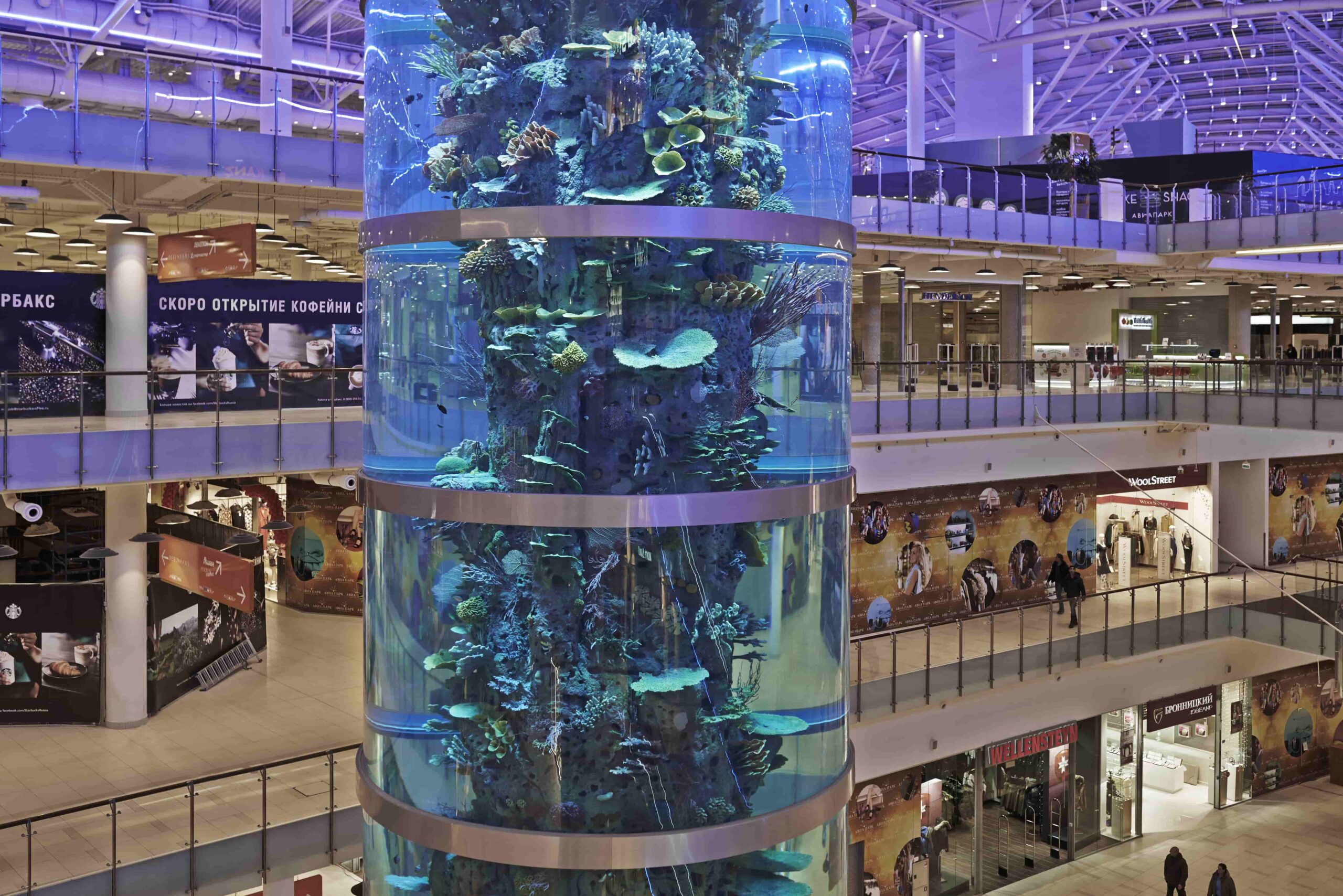 Last Public Aquarium Projects
Angkor Wildlife and Aquarium
Where Wildlife Roams Free: Embrace Nature's Beauty
Immerse in marine fascination, a journey through captivating seas
Sincere Sea Star Aquarium
Where Aquatic Beauty Embraces Hearts and Horizons
Explore the Depths of Aquatic Excellence with Us – Together, We'll Create Unforgettable Aquarium Experiences.